Avoid losing your email to spammers.
Get a random email alias to hide your real email.
Browser extension available on Chrome , Firefox and Safari
Run your business with your personal email.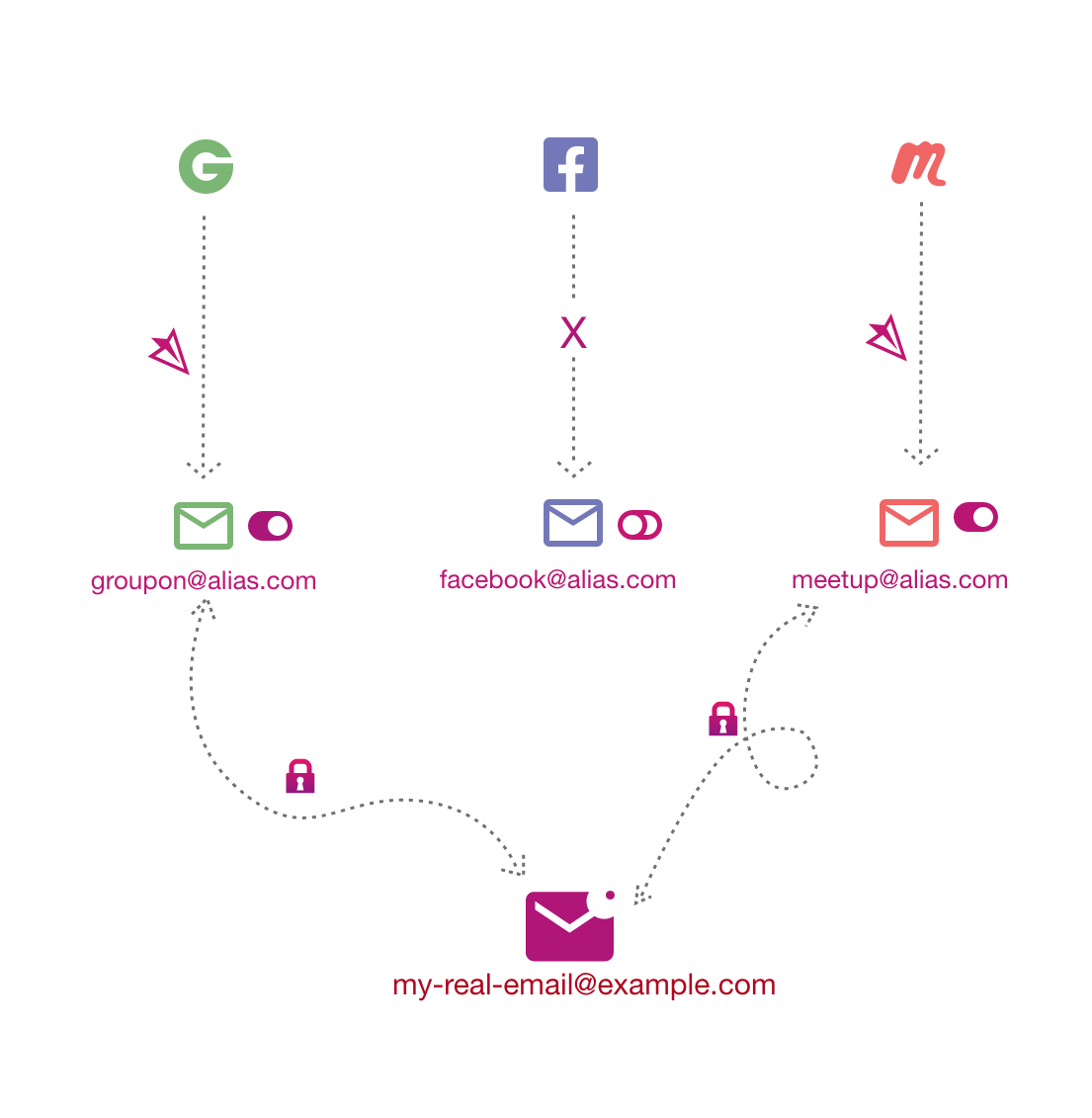 How it works
A. Hide your personal email address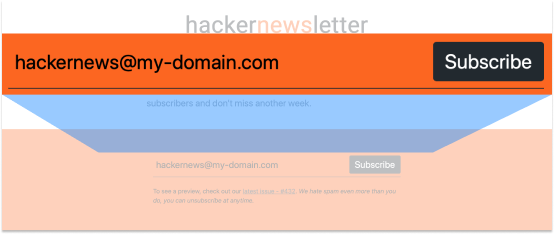 Create quickly a random, secure email alias on any website.
All emails going to an alias will be forwarded to your personal inbox.
B. Control who can send you emails
Simply block an alias if it's too spammy.
C. Reply with an alias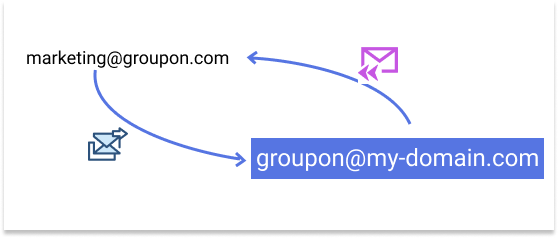 Not only an alias can receive emails, it can send emails too.
Simply hit "Reply" in your favorite email client and the reply will come from the alias.
Your personal email address is never revealed.
Testimonials
SimpleLogin is loved by users
Do more with a powerful solution
Open source
Built upon open source technology, SimpleLogin is also fully open source. Check out our code on Github.
Browser extension
Create quickly an alias with our browser extension.
Available on Chrome , Firefox and Safari.
Send email from alias
Not only an alias can receive emails, it can also send emails. An alias is a full-fledged email address.
Custom domain
Bring your own domain and thanks to alias technology, SimpleLogin could be your email hosting solution!
And do you know that you can have catch-all alias with your domain?
Generous pricing
SimpleLogin free plan has infinite forwards/replies and unlimited bandwidth.
Anyone should be able to protect their mailbox for free.
More than (just) alias
SimpleLogin ambition is to protect your online privacy and that doesn't limit to just email.
Stay tuned for upcoming features like single sign-on, phone number protection, credit card protection.
Help
Frequently asked
questions
What is an email alias?
Email alias is similar to forward email address: all emails sent to an alias will be forwarded to your inbox.
Thanks to SimpleLogin technology, an alias can also send emails.
For your contact, the alias is therefore your email address.
How SimpleLogin is different than temporary email services?
SimpleLogin alias are permanent as opposed to the temporary emails created on services like temp-mail.org, 10minutemail.net, etc.
SimpleLogin also doesn't store the emails.
We are simply different products for different usecases.
Is email alias permanent?
Yes! An email alias is actually a normal email address that exists forever unless you remove it on your SimpleLogin dashboard.
Do you read forwarded emails?
SimpleLogin doesn't store the emails (we don't want to become another Gmail 💰).
Technically the emails DO arrive at SimpleLogin server and we modify email headers to implement the "magic" but the email content is never read.
---
Roadmap
Check out our full roadmap on Trello
No more sign-up form

Live

You can quickly sign in on any website that has "Sign in with SimpleLogin" button.

And you can decide and customize what information you want to share with a website.

Custom alias domain

Live

You can add custom domain for your alias, for example my_alias@my_domain.com.

Open source

Live

SimpleLogin code is fully open source on Github.

Directory (or username)

Beta

Simply use your-directory/ANYTHING@simplelogin.co
next time you need an email address.

Safari Extension

Live

The next browser to be covered after Chrome & Firefox.

iOS & Android App

In progress

Manage aliases on the go.

Fair business model

Coming soon

Half of the revenue generated by subscription payments is distributed to website/app owners.